Path:
Home
> about_us
Others talk about energy-efficiency – we develop the solutions

About us
SYSTEM ELECTRIC Power Quality GmbH

System Electric was founded in 1975 and has become an internationally acknowledged solution and system provider for power factor correction and voltage quality improvement over the years.

Today, the System Electric group has all important core competences to produce high-quality components and ready-to-install systems for power factor correction, voltage quality improvement and unloading of electrical network.

This information only reflects a small portion of our contribution to power factor correction, voltage quality improvement and unloading of electrical network. Therefore, we are looking forward to receive your inquiry.

Innovative development engineers and a professional service team with a powerful measurement technology assist and consult you in finding the solution for your compensation and electrical network problems.

Based on an interesting partner model, we offer competitive advantages to the switchgear manufacturer.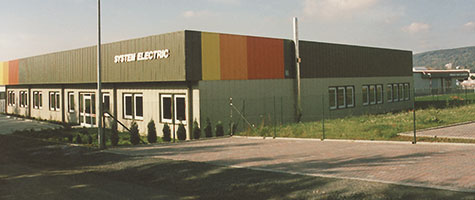 What we stand for
We intend to be an open-minded, helpful and flexible partner to our customers. We would like to turn customers into friends.

Our aim to find simple, sustainable, energy-efficient solutions of visible quality and a top user benefits. Listening and understanding the user requirements is key to the perfect product portfolio.

All staff members give their best, where they are, to serve the customer in a fast, effective and reliable manner. We are committed to the location of Germany and to the "made in Germany" standard.

Just contact us – we are always there for you.

Best regards
Klaus Holbe
and the SYSTEM ELECTRIC Team
---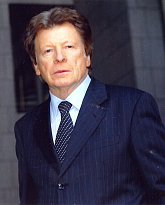 Klaus Holbe

Managing Partner of SYSTEM ELECTRIC GmbH.

Klaus Holbe is Chairman of the Power Capacitor Association within ZVEI, the Central Association of the German Electrical- and Electronics Industry.



---
We thank all those who supported us in preparing the website, e.g.:
KUKA Aktiengesellschaft, Germany
Frank Hebeisen
Zermatt Bergbahnen AG, Switzerland
Unique (Flughafen Zürich AG)
Wolfgang Dabernig, 9640 Kötschach/Mauthen, Austria
KSB AG, Germany
Samherji hf., Iceland
ESD-Sic B.V., Netherlands
Keppel FELS Limited, Singapore
Keppel Norway AS, Norway
AS MAZEIKIU NAFTA, Lithuania
INTECO special melting technologies GmbH, Austria
ENELTEC - System AG, Switzerland
ZVEI Power Capacitor Association, Department of Power Capacitors and Voltage Quality